With the main focus on Harry Potter and the characters that are very closely and very often associated with him, there are few characters that slip under the radar. Looking at the bigger perspective, their role in the series may not be as important or memorable, but they're still part of the world that Rowling created. One such character is that of Justin Finch-Fletchley, who is in the same year as Harry, but in Hufflepuff House.
Justin is a character that prominently features in the second book Chamber of Secrets, though we do see him sorted into Hufflepuff in the first book. He's a wizard from a Muggle family, who got his letter to Hogwarts quite by surprise and despite his mother's misgivings, chose Hogwarts School of Witchcraft and Wizardry over the well-known Eton College where his name was down. When the Hufflepuffs and the Gryffindors have their Herbology class, Justin is grouped with the trio of Harry, Hermione and Ron, and was quite friendly to them.
What Justin's character showed to me was that anyone can believe rumors when there is a chance that they may be affected in the future as a consequence. Despite the friendly beginnings when it came to Harry, Justin did believe the rumors of Harry being the Heir of Slytherin when Filch started to tell that to anyone. He was Muggle-born, of course, so there was a chance that he'd be targeted if indeed that was the case. The belief becomes deeper rooted when he believes Harry tries to set a snake on him by speaking in Parseltongue, though Harry was trying to save him. It is this panic that leads to the other Hufflepuffs like Ernie Macmillan and Hannah Abbott suspecting and pointing to Harry when Justin is indeed 'petrified' later in the book.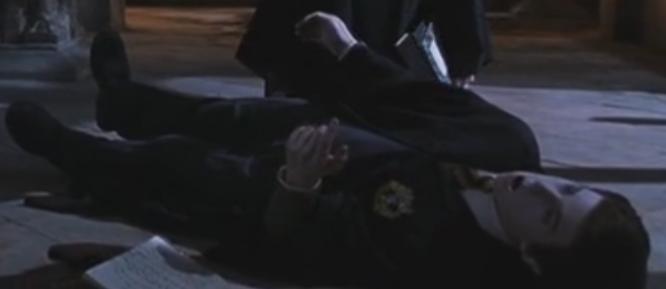 Another thing the character shows is that ego should not stand in the way of friendship. When he is revived by the potion made from the Mandrakes, Justin went to Harry and apologized profusely for his earlier misgivings. He knew he was wrong and took the first step to right that wrong. The friendship between Harry and Justin was good, only slightly affected by Harry's selection as Triwizard champion. Indeed, he trusted Harry such that he was one of the first to put his name down for the DA when it was formed. He was part of the group that rose to Harry's aid when Malfoy tried to attack Harry on the Hogwarts Express.
His character is one that hasn't got a proper ending in the series, as being Muggle-born, he didn't play a major role in the last book, where the Voldemort-infiltrated Ministry of Magic began to persecute Muggle-born witches and wizards. The misunderstanding with Harry aside, his is one character that I like in the series, and wish that he wasn't persecuted.
---
How fast time seems to fly by. I remember taking part in the first ever April A to Z Challenge, where for the month of April (except for Sundays) we write on themes around the 26 alphabets. This year marks the 7th Blogging from A to Z Challenge, and my 7th as well. I've successfully completed 4 of the 6 years before, so hoping for a fabulous 5th year of blogging success. You can go here if you want to know more about what the challenge is. My theme this year is 'The World of Harry Potter'.
---
(© 12th April 2016)