When I look back in time, I remember standing in the line at my school library waiting for my turn to choose a book. A few of my friends had been raving about 'Harry Potter' through the week, so my eye was firmly on the book with purple and red spine that said 'Harry Potter and the Prisoner of Azkaban'. The other two were already taken by two classmates. When my turn did come, I just sprinted toward it, and accosted it. The big smile on my face was mirrored in that of the librarian's as she stamped my card.
The book, being my introduction into the magical world of Harry Potter, has a soft spot and a special place in my heart since. It's with delight that I recollect the events from it when I talk with my fellow Potterhead friends, and it's with equal shock that I vent against the movie, which I felt was nowhere close to the book, and missed things which were important, like the Quidditch Cup final. When I read the book for the first time, I was so obsessed with it that I finished it in 4 hours without missing a word, and then re-read it the next day again before exchanging it with my friend who had borrowed 'Harry Potter and the Philosopher's Stone'. It was the third book that presented me with the two B words I'm writing on today.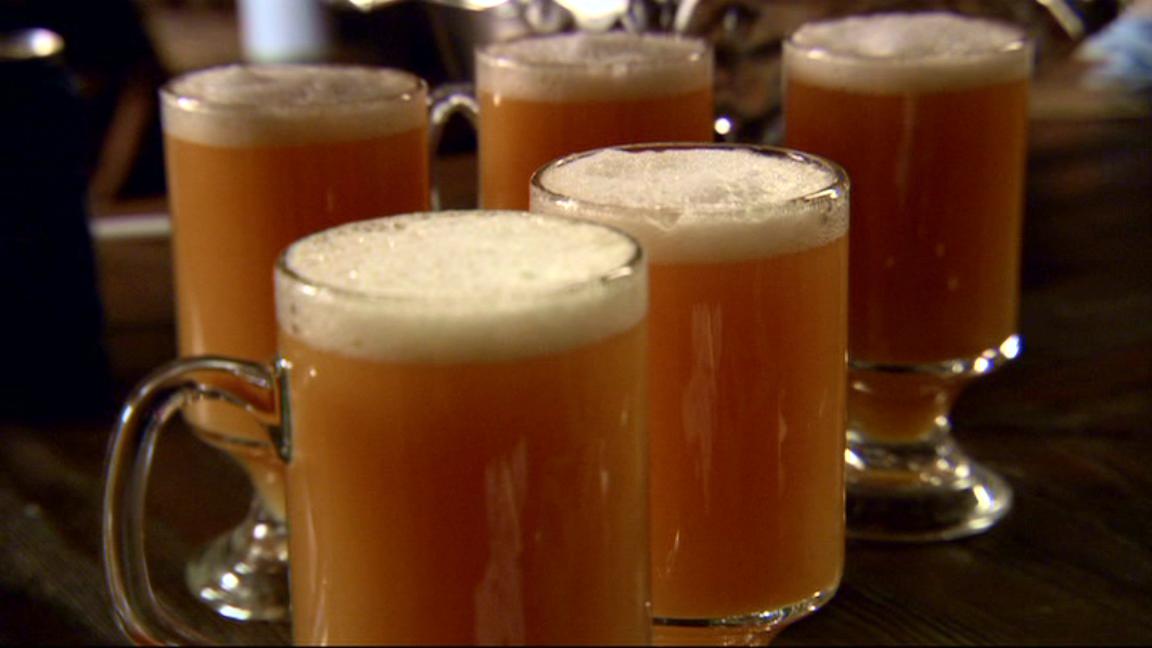 I suppose the first thing I expected Harry would do when the Dursleys didn't sign his permission slip for Hogsmeade visits is to go ahead and visit Hogsmeade anyways. Maybe it was the rebel in me starting to find his voice. Sure enough, that did happen. But even before that, the report of Ron and Hermione's visit to Hogsmeade brought this – 'foaming mugs of hot Butterbeer that really warms you up'. It made me wonder what this Butterbeer was. When I read more about after I grew up, I found it was a non-alcoholic (or maybe slightly alcoholic) drink made with butter, sugar and water. The Hogs Head Inn sold it for two sickles each, but it's not known what it cost at The Three Broomsticks, where it's most seen in the series. There are quite a few Butterbeer recipes available online now, though I haven't gone and made any.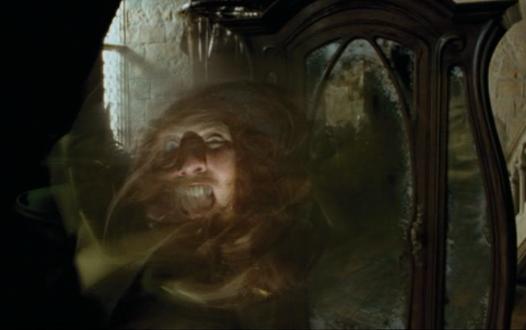 The first magical creature that I came across in Harry's classes at Hogwarts was a Hippogriff. But one that made more of a mark on me was the second, introduced in his first lesson by the weary looking Professor of Defence against the Dark Arts, Remus Lupin. As told by Hermione, a boggart is a shape shifter which takes the form of whatever it thinks will frighten the first person it sees. In a way, it is not a creature but a non-being. No one knows what this non-being looks like, since it takes the form of your fear as soon as it sees you. This particular lesson of Lupin's, it took the form of Neville's biggest fear – Professor Snape. It brought about one of the most hilarious scenes in the entire series, when Neville used his imagination and the charm that repels a boggart (Riddikulus) to make the boggart shape shift into something that sends the class into peals of laughter. It showed me that laughter, our imagination and the support of friends can actually make the biggest fears look ridiculous. It's not always easy to keep emotions in check, even when it comes to tackling boggarts. The Woes of Mrs. Weasley in The Order of the Phoenix showed that. It showed me then that tackling fear also requires strength. What would the boggart turn into if you were to stand in front of it? That's something to think of.
My strength to face my fears and worries is in my writing, so it's kind of like my version of the Riddikulus charm. So I'm waiting for Monday, and the letter C, so I can continue writing this April. See you then. May your boggarts be tackled with laughter, strength and magic, and the yumminess of butterbeer (if you're going to concoct some)! Riddikulus!
---
How fast time seems to fly by. I remember taking part in the first ever April A to Z Challenge, where for the month of April (except for Sundays) we write on themes around the 26 alphabets. This year marks the 7th Blogging from A to Z Challenge, and my 7th as well. I've successfully completed 4 of the 6 years before, so hoping for a fabulous 5th year of blogging success. You can go here if you want to know more about what the challenge is. My theme this year is 'The World of Harry Potter'.
---
(© 2nd April 2016)